Hi
It is great to have many people back with us, after having together put our "toe in the water" (Accounting-wise) with ACCT11059 Accounting, Learning and Online Communication. And also great having a few people with us who may not have done ACCT11059 with us previously; and who may be needing to make a few adjustments to the learning approach of our unit.
And it has been great reading many people's ASS Steps 3-6.
This is your ASS Steps 3-6 General Feedback.
Step 3: Getting to Know our Firms
"My business this semester is Berkeley Group, which is a property development company based in the United Kingdom. Berkeley Group was established in 1976 (then called Berkeley Homes) and during its first year completed the construction of 4 homes. Just 9 years later, Berkeley Group was listed on the London Stock Exchange, and is today listed as a FTSE 100 Company.

Website: https://www.berkeleygroup.co.uk/

I'm a bit in awe of this company, probably due to its continued success. I asked my sister, who lives in London, if she had heard of this company and she said that they are actually building near to her suburb, which I thought was interesting."
And if in need of a new place in London, Berkeley Group might just be building a property for us right now…
Many people have been enjoying getting to know their new company this term: with companies from many countries in the world; all, of course, using International Financial Reporting Standards (IFRS).
Many people reviewed their firms very well, looking at their firm's products, activities and key financials. Quite a few people commented on how much easier it was to access and review their company's financial and other information this term compared to when they studied ACCT11059, when everything seemed newer and more daunting.
A number of people also looked at the performance of their firm's share prices: not many have as successful a track-record as Ryman Healthcare, with its latest share price of about $13.00 being nearly a whopping 50 times its share price when it floated in mid-1999. After including dividends, Ryman has returned well over 50 times the initial investment. That's right, investing just $25,000 in Ryman's shares when it floated means the shares have generated a value of about $1.25 million today. And I consider there is plenty of growth in value left in this company; so I am staying for the ride. It has been pretty good so far.
Also, quite a few people are developing an interest in accounting and in the businesses they are looking at; both of their own and others' businesses:
"Wow … A new company, and for me a new country (the UK). It has been interesting to say the least, and as my study progresses, I must admit I am finding accounting more and more interesting."
Step 4: Recording Process
Step 4 was generally well done, with quite a few people interested in the challenge of looking at their own finances (or, perhaps, some fictitious or adjusted finances):
"Before completing Step 4 I was very excited and nervous, as I have never calculated my expenses in a set time frame before. I had no idea how this would turn out, would I have a profit or a loss? (Hoping for a profit)."
Also, many people were able to see how to record their transactions and develop their own Income Statement and so help make sense of 'where the accounts have come from':
"Trying to export my bank statement from a PDF to an excel spreadsheet was a challenge, but I managed to get there in the end. I followed the video tutorial with Maria, as she explained how to complete this, step by step. As Maria went though how to complete and categorise all of the transactions in her example, everything was making sense and I found it quite easy to follow and carry on myself."
And a number of people saw the value of keeping accounting records for themselves, and this made it clearer how there could be potential value for businesses to keep accounting records of their own activities:
"From what I have found through structuring our own chart of accounts was the level of detail it provided and the ability for me to generalize an overall picture based on my behaviour for that month. There were a few transactions that I changed in my transactions list simply because there was too much complexity…

Working over my chart of accounts, however, has revealed to me how similar it was to many other charts of accounts. It basically lists a complete record of transactions and activities for businesses and individuals. The chart of accounts is certainly a brilliant tool to help reflect our performance and position at a point of time.

I certainly did not expect to see the level of activity I had for only just that one month and I could imagine the amount of activities occur in large firms every day! As illustrated from the example that Martin had provided, my chart of accounts looked like what was displayed, but mine did not contain as much detail … It has given me after all a real insight on how my accounts come and go and how they are affected."
And a number of people thought about how to categorise or group their transactions into a number of ledger accounts as they developed their chart of accounts:
"There were a few levels of details that I changed and grouped into similar items of interest while entering my transactions. The reason for this was the amount of information just for one-day activity was quite a bit and so it was easier to group them into like items. The items of detail I grouped was expenditure on social activities; entertainment; and gifts & donations. The details of these items involved my personal engagement through social life, private hobbies of interest and contributions to what I personally believe in. These groups of expenditure are part of what I normally do on a weekly basis, and are an important part of my usual routine: so I classified them into those expenditure categories.

Another item of detail that I classified was membership fees, these fees included memberships for online entertainment (Foxtel, Netflix) and gym memberships. It seemed logical enough to group these items together. The last group that I classified is general living expenses. It is obviously grouped into this category because general living expenses contain extensive details of information, creating a lengthy level of complexity."
And a number of people gained some insights and sense of how valuable it can be to measure performance over a period (for example, one month): that it can give us insights on how we have been going over a period; but also ideas and insights into what we can do to influence the future:
"Finishing my last part of Step 4 closes my temporary accounts for the month and reflected what my end-of-month figures were. I was a bit surprised, for that month I made a good profit. As I am working part-time, I actually thought I was going to be broke or close to it! Good thing is, I am not relying on future income or even close to it for getting by each month!! My income for that month was [$4 000], leaving a net balance of [$400] which is a reasonable amount considering my employment status and I am renting with my partner and paying other general expenses.

A fantastic technique that Maria showed in her tutorial video was using percentages to show your cash-flow for the month; this shows where your main source of income is generated and what proportions of your income goes to various types of expenses. This method … gave me a personal sense of how I was [going financially]. It has also reminded me how my income statement can be used now for making decisions on how I can better manage my profits in the future."
And after completing Step 4, a number of people found the process quite enlightening about their own personal finances. They could see the benefit of individuals and firms accounting for their transactions using the recording processes that underlie accounting:
"I have gained a life long skill from completing this recording process of my own personal transactions. Whenever I am budgeting or saving for an overseas trip (in my case, I am at the moment) this skill will be extremely useful as I will be able to see what account has the highest percentage compared to my overall income for that period. I have decided that I will be completing this process quarterly and also at the end of each year for the whole year's transactions, including both the income statement and the balance sheet. This may take me awhile, but I believe it will be eye opening and extremely useful for keeping my spending habits under control."
Step 5: Trial Balance
"I have completed Step 5!! And it balances!! I am absolutely thrilled (provided I have completed the task correctly)!

Going through Maria's tutorial made the process much easier to understand and I honestly couldn't have completed the task without it."
Many people completed this Step very well; including communicating their developing insights about how the financial statements are put together from the different ledger accounts of a firm at balance date. Indeed, a number of people commented about how valuable they found working through a Trial Balance for their firm 'in reverse' was to help them see the interconnections between the financial statements. Yes, the financial statements are interconnected:
"From my previous experience I am aware that the Revenue and Expense accounts are temporary and that the balance of these accounts are closed off each month in my company and this is completed through the month end processing. What I didn't understand until now is the processes behind closing them and the interconnected relationship these accounts have with the Equity accounts.

I have enjoyed completing this task and obtained a better understanding of the interconnected relationship between the Revenue, Expense and Other Comprehensive Income accounts and Equity Accounts – Retained Earnings and Reserves. I really think being able to work through an example rather than just reading about it has made things a lot clearer for me."
The process of working through the trial balance for your firm supports you to discover how the financial statements are interconnected and how at the end of each period Revenue and Expense accounts are closed off to the Profit and Loss account; and in turn to Retained Earnings (part of Equity in the balance sheet).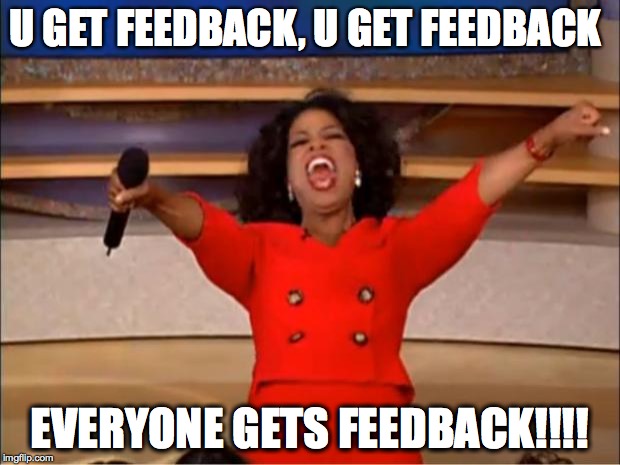 And many people commented how interacting with others in meaningful ways helped them learn and gain insights into some of the key concepts we are studying in this Step:
"Completing a trial balance for my firm was very beneficial as it allowed me to find any errors that may have occurred while putting in the figures … A trial balance is basically an overview of all of the financial statements, which are all linked together.

It was interesting discussing with my fellow peer … as we both felt like this process was very important and contributed greatly towards our future knowledge. We specifically learnt the process behind the double entry accounting system and it put into context how all of the financial statements link together when creating a trial balance.

While creating our trial balances, both of us were sitting next to each other … this made it a lot easier as we would both help each other in the parts we were stuck on (specifically in relation to the accounts which were closed off to equity).

So I believe discussing with others is a great way to learn about something that you are struggling with from a perspective that is more relatable to you … in the way we help each other."
Step 6: Individual Feedback with Others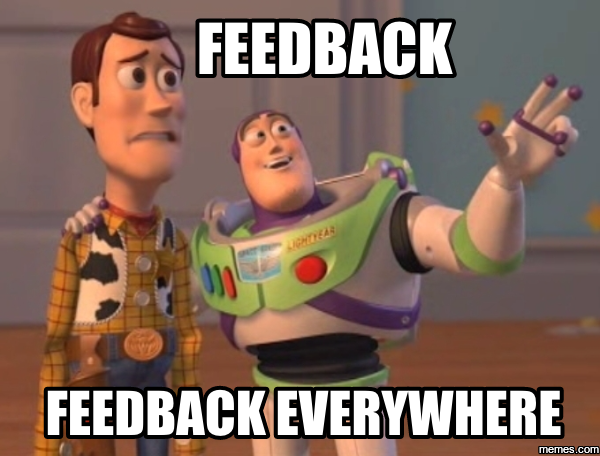 Most people now appreciate the value of effective interaction and discussion with others to support us to deepen our understanding and to do some 'real' learning for ourselves; as we learn with and from each other:
"The feedback from [ ] was incredibly helpful. I took on board everything she had to say and was able to produce a much better step 5 with more understanding. Looking back at my draft I could find a few things (as pointed out) that didn't match up."
The quality, thoughtfulness and depth of many people's feedback to others was excellent. And quite a few people commented on the value of both giving feedback to others; and receiving feedback on their draft work.
I look forward to working with you in the coming weeks, as we use accounting software (MYOB) and study how we account for Depreciation. We look forward to reading your ASS Steps 7 – 11 later in the term.